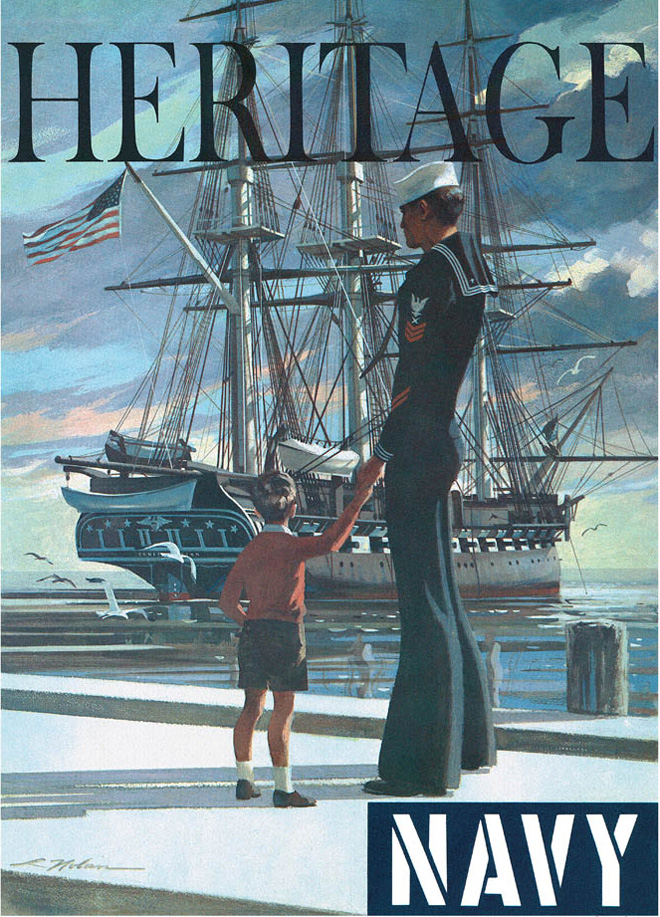 Hope you all had a blessed and wonderful Christmas. We missed an anniversary of note the other day. Saturday, December 22 marked the 243rd year since the Continental Congress created a Continental Navy. This was way back in 1775, also naming Esek Hopkins, Esq., as Commander in Chief of the fleet.
What's that you say? Something about October 13th 1775? Ok, yes, that's what's known as the Navy's actual birthday, and it is, because on that date Congress cracked open the checkbook and authorized the Navy via funding and administration of the force. That took a little time though and in December it officially created the Navy by establishing a Fleet hierarchy.


The Continental Captains Britannica
Congress also named four captains to the new service: Dudley Saltonstall, Abraham Whipple, Nicholas Biddle and John Burrows Hopkins, pictured above in order. Their respective vessels, the Alfred, Columbus, Andrew Doria and Cabot, along with schooners Hornet, Wasp, and Fly, were the first ships of the Navy's fleet. Several of these were originally merchant vessels, purchased and outfitted with guns. Five first lieutenants,
five second lieutenants, and three third lieutenants also received their commissions on Dec 22nd. One of those first lieutenants
included future American hero John Paul Jones
.
No, not that JPJ (he's from Led Zepplin), this one!

Eighteen Officers commissioned all on the same day. I heard that
it was an epic Wetting Down, but the history books don't seem to have much on that party.
Interesting note about JPJ, he had his first command at the age of 21, a Brigantine named
John
, but this was during his nautical service as a merchant skip in the West Indies. His naval service didn't begin until he was commissioned at age 28. He served aboard the new Flagship,
Alfred
, as Esek Hopkins' first lieutenant.
The new Admiral Hopkins, as he was dubbed by George Washington, was a Rhode Islander of some standing. His brother was Stephen Hopkins, the state's governor.
So essentially it was a political appointment.
Esek Hopkins had married well and used his wife's fortune to buy a ship.
Talk about marrying up!
It proved a wise investment. He added to his wealth working as a privateer during the Seven Years' War. In his new position, Congress promised to pay him $125 per calendar month
plus commissions.
He was told that he could also look forward to some share of the prizes allotted to the captors.
Now that's what I call incentive pay!
Notice that one of his Captains was also named Hopkins? That was his son. By the way, Christopher Gadsden of South Carolina designed Hopkins' personal standard, which flew from the first navy fleet. You might recognize it.
Pinterest

Hopkins' first assignment was to assess the feasibility of an attack on British naval forces in the Chesapeake Bay. After sailing south with his meager force of eight ships, Hopkins decided that victory in such an encounter was impossible. He sailed to the Bahamas instead, where he attacked the British port of Nassau, a decision for which he was eventually relieved of his command upon returning to the continent.
900 miles. That's how far Hopkins sailed after being ordered to sail down the Chesapeake to essentially conduct a fact-finding mission. Ok, it wasn't just to find out if they could do it, but "take or destroy all the naval force of our enemies that you may find there."
The answer to the feasibility question was no, but Admiral Hopkins wanted some tropical liberty, joyriding his fleet down to the Bahamas.
Pinterest
Actually, Hopkins was authorized to continue on to North or South Carolina and "to follow such courses as your best Judgment shall suggest to you... to distress the Enemy by all means in your power." He did the Esek Hopkins version of "Run Forrest, Run!" though, and didn't stop until he approached the Caribbean. Hopkins knew the Brits stored gunpowder and weapons down in Nassau and he thought their capture would be better for public relations. Like he'd be a hero for making a supply run vice actually fighting. "I have not yet begun to fight" was JPJ's quote, but it didn't mean the same to Hopkins.
Hopkins was formally censored for his actions down in the Bahamas, and after then sailing to Newport RI and getting his fleet trapped in Narraganset Bay by the British blockade, he was relieved, then officially dismissed in January of 1778 by Congress.* I think the problem was that Congress put an Army guy in charge of the Navy. At the beginning of the Revolutionary War, Hopkins was appointed Brigadier General of Rhode Island's militia. Due to his political connections, being the brother of a signer of the Declaration of Independence and Governor of Lil Rhodie, he was given command over the Continental Navy and the rank of Admiral, making him the equal of George Washington. Even after being fired though, like many slimy politicians, he continued in R.I. politics, serving for over 10 years in the Assembly.
I probably shouldn't put our history in the context of today's ethics though. I'm sure Hopkins was one of many rich and powerful men put into other positions of power. The fledgling county was probably not in a position to put the man-on-the street into leadership posts. It would have been nice to have a professional sailor in charge of the Navy, but they were all most likely busy serving the King.
USS Constitution, one of the original six frigates of the new U.S. Navy. Source

Due to some serious federal debt, the naval force was disbanded after the war and didn't become the U.S. Navy until 1794 when the building of six frigates was authorized by Congress. The Naval Act of 1794 was signed into law by Adm. Hopkins former "equal" - President George Washington. That's probably a post for another day though.
Those of you Chanters familiar with U.S. Navy history might be familiar with the names of those first four captains. We've had three ships named Whipple- two destroyers and most recently, a Knox Class frigate. Biddle gave his name to a guided missile cruiser in service for over 30 years. John Paul Jones has lent his name to two destroyers, one of which is still active- DDG-53, the third in the Arleigh Burke Class. Surprisingly, we've had three ships named after Hopkins, but probably because he was our first Admiral, and not due to his prowess in battle on the sea.
Full disclosure: I lifted heavily from History.com for much of this post, as well as a piece on the Revolutionary War about Esek Hopkins. Merry Christmas and Happiest of New Years to Sarge, Juvat, Beans, Lush, and all the Chanters out there.
*Saltonshall was given Hopkins' command and didn't fare much better. An uncoordinated attack on the Brits up in Maine failed miserably and forced the burning of the Continental Navy ships to prevent them from falling into British hands. Commodore Saltonshall was court martialed and drummed out of the service.