No, not that kind of Turkey
Full disclosure here, this is not really a Thanksgiving post. Sure, I'll sprinkle in a little bit of holiday seasoning, but this is brass tacks time again for me.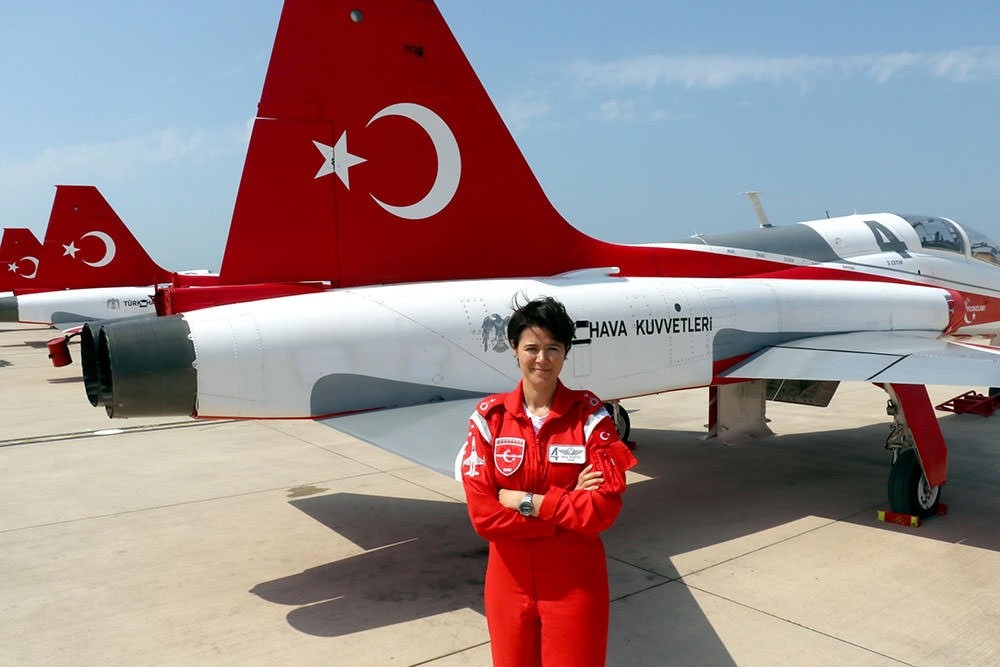 DailySabah.com
So it's not about this Turkey either.
The Dictionary of American Slang and Colloquial Expressions defines the "Talk Turkey" phrase like this: To talk serious business; to talk frankly. We've got to sit down and talk turkey—get this thing wrapped up. It's time to talk turkey and quit messing around.
Ok, that works. So let's talk.
Just after the mid-term elections, Sarge titled a post "Life, It's Too Short to Worry About Politics."

While I am in violent agreement with that statement, that doesn't actually help me not worry about it.

I've just been too attentive to current events throughout my life to not be interested and invested in politics.

I'm fascinated by the role of government and the workings of the economy, but I've recently realized that I'm thoroughly disgusted by actual politics.

I once thought I'd find my way into the political game as a career, but haven't felt that way for 25 years.

There's too much selling of your soul and putting your principles aside for me to want to even consider it.
Sure, I would like to be very happy with blissful ignorance- watching no news, working only for a paycheck, plus vacations and time with family, but I care too much to avoid the news.

I have a few friends that are almost completely unplugged- no TV, no newspaper, just the internet for whatever they do on there, which doesn't include much email, since I rarely get a timely response.

I don't know how they do it.

I'm too invested in the state of the union to not worry about the state of our economy, our political discourse, the path our country is on, how one side treats the other, etc.

The reason for this is two-fold.

The first and most obvious reason is my past military service, during which I put my life on the line for our country.

When you sacrifice your time with family, not being there for countless birthdays and anniversaries, as well as possibly sacrificing your actual life, one tends to believe strongly in what you're standing up for.

Another reason for investing heavily into the health and welfare of our country is because I'm not going to leave this earth with nothing to my name or with my name.

I have sired two children who deserve the same opportunities, freedoms, and joys that I have had.

So I continue to fight, one pithy political post at a time, in an attempt to perpetuate those freedoms.

Unfortunately, I don't believe my kids will live in a world that was the same one I grew up in.
The kids are why I tend to pay close attention to current events, despite it being a challenge. The news can make you angry, frustrated, and upset if you let it. I often do. Anger might be too strong of a word, but frustrated, perturbed, and a little scared are good alternative adjectives. Although, after the Kavanaugh hearings, and those amazing gains by certain Dems after the elections were over, ones that didn't track at all like all the previous results, anger isn't far behind.
What I'm afraid of, is that those horrible political tactics, the constant bashing in the never unbiased media, the media and politicians perpetuating lies and accusations, even when they are known to be false, the claims of racism everywhere, people playing the victim, identity politics, and a political platform that is based solely on those tenets, all of this rings true and loudly with so much of our population these days.

Our youth are indoctrinated and brainwashed early, and college kids get absolutely no critical debate or thought, nor a healthy exposure to different opinions

They are slammed with the idea that the right is evil and racist, that the rich must pay, and absolutely nothing about how conservative policies are good.

They only ask if something makes them feel good, not whether or not it does good.

They believe in instant gratification, but not that hard work is something good, moral and effective, resulting in making themselves and society better.

They only see the far left side of the political spectrum, where social issues are paramount, and the right isn't permitted.

That's where anyone that doesn't view things in the same narrowly defined way, is wrong, heartless, and evil.

They are not taught that personal responsibility is a moral and upstanding concept, blaming only others for the negative consequences that they see.

They are told they can be whatever they want to be, despite the fact that there are no jobs at the end of that dream, or that the cost to get there, via out-of-control tuition, is not worth the return on that investment.
Yeah, I'm totally killing the pre-Thanksgiving buzz here, but waxing political here is my

shtick. This is Sarge's blog, not mine, and I don't write here daily, so I can't very well show pictures of my yard (it's a steep overgrown canyon) or discuss my trip up to Oregon to visit relatives, like Sarge does with Old Vermonter posts. You and I just don't have that kind of relationship. Besides, visiting Vermont is like a 30 minute drive for him. For me, visiting my Oregon family involves four solid days of driving, or two grand in plane tickets, so it doesn't happen often. So bear with me a little while longer. I'll get to my point eventually and it'll all make sense. Or not.
Thanksgiving Buzz
By the way, I'm pretty excited about Thanksgiving this year, and not just for the food. My niece and the Grants Pass High School Marching Band, winners of the Oregon State Band Competition, were invited to participate in the Macy's Turkey Day Parade. I'll have to ensure I'm up early enough to see it. She's short and plays the Trumpet Trombone French Horn Baritone if you can pick her out. She actually plays all of them, but she traveled with the Baritone.
Back to the point of our youth indoctrination. Because of this, they are easily susceptible to far left ideologies that support their views.

They listen to politicians that repeat the same empty promises over and over that make them feel good, but do nothing for the real problems of the world.

While they truly want to help solve those problems, making the lives of people better, they have no understanding of fundamentals, of what it really takes to develop and effect solutions to our toughest challenges.

They only believe that big government and taxing the rich is a panacea.
The result is that we now have a populace that sees themselves as having absolutely nothing in common with anyone on the right.

To be honest, because of their views, I see myself as having nothing in common with them either, but I've been ranting for two pages now and I need to get on with it.

When there's no common ground, it's us versus them, right vs. wrong, black against white.

So we're left with

a political system that does nothing to help keep the other side truly in check.

It's now brute force politics, demanding absolute consensus of one party just to get a single simple thing done, since the opposing party is absolutely opposed to anything the other side says or does.

There's no room for bipartisanship when the left is so full of hatred for our President, that they can't even see how people are actually doing better than they were even two years ago.

I'm not enamored by our President, but I can't deny the results.

Does he need to STFU sometimes?

Sure, but the conservative policies and their outcomes speak for themselves, and pretty loudly at that.
Feds Collect Record Taxes in October; Still Run $100B Deficit
Did you see that headline? Probably not, but anyhoo, let's think this one through for a minute. The Federal Government collected more in taxes last month than it ever has, a new record. So what does that mean? It means that the tax cuts put in place have spurred the economy and now businesses are keeping more of their money to reinvest in themselves, therefore making more money and thus the Government is taking in more in taxes. Even though it's a smaller portion of the pie, the pie is now bigger. Art Laffer is now taking a bow.
Ooh, I talked about pie! It's my second-most favorite part of Thanksgiving, my most favorite holiday. What's my topper? Stuffing. Not the dry stuff, just the cooked-in-the-bird moist stuff, which my mom prepped in what was probably a pound of butter.
Sorry, I got hungry and had to get a snack. The second part of this story is that the Government is still running a $100B deficit. So, despite the fact that they've never had so much money coming in, they still have too much going out. I'm no economic genius, but I did sleep at a Holiday Inn Express last night, and it sounds to me like a spending problem, not an income problem. Stop spending so much money! There, I just fixed our country.
However, but, alas... the other shoe is about to drop, the reason I think my kids will grow old in a world vastly different than the one I grew up in is that I believe we're heading for an inevitable collapse of our economic system. Why? Because we cannot stop spending! We're addicted to deficit spending and all that comes with it- the big defense budgets, the entitlement programs, ever growing government salaries, Obamacare, etc. Everybody wants their free stuff and "How dare you cut my program?" Meanwhile, both Russia and China are gobbling up gold and the dollar to attempt take over as the world's top currency. We've relied on the strength of the almighty Dollar forever, and the rest of the world wanted it, so we could float those bonds at leisure. At some point though, we will not be able to continue selling (at bond auctions) the current account deficit in bonds (currently over a trillion), which includes new debt, and the expiring bonds. And politicians are finding that they can't get elected by promising to make those tough decisions on our finances. Especially when the other side just says "I have a better plan, and we don't have to buckle down!" Nor do we hold them accountable- either party. The personal responsibility, the adult decisions, the paying now for what you buy now, etc. are not politically expedient and won't happen until we collapse.
Welcome to to Greece, it's gonna be a bumpy ride.