Anybody here missing things from before the apocalypse?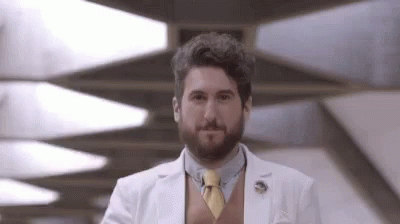 The longer this stay-at-home order, protective quarantine, and probable violation of the constitution, continues, the longer the list of thing I miss grows.
What's at the top of your list? Is it going out to eat at restaurants? Boy, I really miss that. Not that we can't do takeout, but sitting down and sharing a meal in a restaurant with my wife is missed. Takeout is pretty much just fast food these days anyway, and I'm at the point in my life where I need to eat a little healthier. There are some decent places that aren't grease pits, but most of that food isn't conducive to picking up 20 minutes from home, driving back, then eating. It doesn't hold the heat, and microwaving it tends to change the look, texture, etc. Unfortunately, none of the restaurants nearby, other than the burger joint, are open for that good takeout. There was a great Chinese takeout place not too far from us which we patronized a few times a year, but they've had to close permanently. Rents don't pay themselves and landlords don't get leniency on mortgages from bankers, so the Coronavirus has claimed yet another victim.
And I'm really growing tired of my cooking.

Sports? I mentioned that the last time I wrote. I also miss walks. Not that I don't walk now, in fact I actually walk more, but now it's the only thing going. When all you have to get out of the house is a walk, it's not this little treat that my wife and I indulged in each late afternoon or evening. We're tried to mix it up a little though, driving elsewhere to get a different view, so that's nice. That's pretty much my only form of exercise- the walk. I used to be semi-regular at the base gym, either playing racquetball with a co-worker, or doing some weights and 30-45 minutes on the elliptical. That's out now. Could I do some push ups and sit ups here? I probably need to start. This "new normal" isn't normal yet and it sucks.
That meme might strike a funnier chord if one remembers the SNL skit with Chris Farley as an embarrassingly uncomfortable celebrity interviewer, but we took that awesome life for granted. And having our freedoms curtailed isn't all that good.
Going to Church. That's another thing I miss. I miss my faith community, the Eucharist, and the routine that was in the ritual. My actual faith hasn't gone anywhere, but my ability to practice that faith the way we Catholics are called, is very much missed. Watching mass online just isn't the same. If any Chanters know of some dynamic homilists and whose masses are online, let me know.
My current church. Although I've been to mass in Tyler Texas, Phoenix Arizona, Palos Verdes CA, and others in San Diego.
I think we also may be losing our connection to our faith. For many, the weekly in-person attendance of church services isn't something they believe in, or want to do as a personal or religious requirement. But for others, it's like a piece of us is gone. Within the Catholic Church, we were already going through a large exodus of the faithful following the continued sexual abuse crisis within the clergy. I'm worried that this current viral crisis will cause an even further distancing, when we need to pray even more. I know
Jesus is no handi-wipe
as a friend hilariously stated, and attending won't protect us, but we can't lose our faith at a time of crisis, when many people need faith even more.
So we can't
eat
out, exercise, or worship the way we used to. As I said earlier, this new normal sucks. No, it's not as bad as getting sick and dying. No, it's not comparable to what the greatest generation lived through, or other unchecked diseases that attacked some demographics, but by "sucks" I actually mean damn inconvenient. I'm talking about things like the great depression, polio, or WWII sacrifices and rationing. Are we dying because of our COVID-19 practices? No, it's just the opposite. We're trying to live. But as we live, what else are we missing?
It's not just fun, food, and conveniences we're missing, I think we're also missing a little of the truth. The two minute video below is good, but it makes me think we're looking to science and the government to be our new saviors.
I
admit
I'm a bit cynical. We've had the environmentalists shoving climate change down our throats for years. They parade out little girls from Scandinavia to shame us. They ban our plastic straws and bags, but do nothing about the millions of other plastic packaging we consume daily. They add taxes to pay for environmental causes, but siphon it off for other projects. They slam the coal industry, but ignore the fact that their precious electric vehicles are powered by coal. They demand we listen to science, but the science has been manipulated, politicized, and used to make us fear our way of life. They expect us to change how we eat, change our culture, and destroy our economy, all done in order to bring out their green new deal.
I'm cynical because we've been lied to by an highly politicized media and a corrupt left for over 10 years. They've been hiding the impact of liberal policies, refusing to investigate even blatantly wrong activities, much less the questionable ones. There's been nobody minding the debt clock since before 9-11, with zero reporting on the impact of that or providing a way forward for fixing that.
I'm cynical because they won't give our President even the slightest benefit of the doubt when it comes to anything he says. Did he come up with the use of hydroxychloroquine by himself? No, some doctors, including Dr. Fauci briefed him on it. That's the President's job isn't it? To provide a small
measure
of hope to the country in times of crisis?
With confidence in our armed forces, with the unbounding determination of our people, we will gain the inevitable triumph—so help us God.
**************
Let us therefore brace ourselves to our duties, and so bear ourselves, that if the British Empire and its Commonwealth last for a thousand years, men will say, "This was their finest hour."
The first quote was from

FDR's "A Day Which Will Live In Infamy" speech after Pearl Harbor, and the second was obviously Winston Churchill after the Brits had their arses handed to them in France by the Germans. The press hates Trump so much that the second he mentioned

hydroxychloroquine, they did a deep dive to find a small

non-peer reviewed, non randomized VA study of elderly hospitalized men that suggests it may not be effective. As far the American media is concerned, hydroxychloroquine might as well be cyanide.* However, there are many reports of it working well as a treatment, for people in the media (told to stay silent), for Democrat politicians (censured), and for Hollywood Celebrities (ignored). In fact, Australia is amassing a stockpile of 33,000,000 doses of this potential Covid-19 treatment based on the successes it has had. But because Trump spoke of it, and the sham study I mentioned above, blue state governors are restricting its use, and testimony regarding its success is being censored by YouTube and Facebook as being dangerous. It's almost as if they'd rather see Trump fail, than to have people get better.
Great video and a brief discussion here regarding the politicization of hydroxychloroquine. Or watch just the video on youtube.
So I can't have this undying faith in our government and our institutions. Nor can I for Doctors and Scientists, although Doctors are scientists. And there's a reason what they do is called "practicing medicine." Scientists had it wrong early on when it came to this virus. Their models for the numbers of those sick or that would die were so incredibly wrong. They also said masks were not needed and wouldn't help, but they've done a 180 on that. Now we can be fined, shamed, or denied entry to most public places for not wearing a mask. Were they wrong, or were they lying to us? Where did they get those estimates anyway?
And I'm not sure what to believe on the stats we're being fed. Look at the first one, found just by asking the non-governmental spy agency (aka, Google) how many have died from the virus:
It says that we've had nearly 70K fellow Americans die from the virus. But have they? Here's the actual stats.
They are blatantly inflating the figures by answering a question I didn't ask
-
How many people have died of flu-like symptoms?
That means all the flu deaths added to the COVID deaths. The real number is 38,500.
I'm not discounting that it will be the scientists who will find a cure or a vaccine for the Coronavirus. Nor am I understating the importance of our medical personnel to treat those who are sick, putting their own lives on the line while doing so. But it's the anti-Trump politics that makes this apocalypse so much more painful. The virus is bad, but we're not treating all the normal medical issues people have. Mental health is going untreated as well. We're keeping people from working, when there's no real safety net for them. They are slowly receiving the small stimulus checks that are only a worth maybe a week in the spending life of most Americans, and using unemployment benefits that will run out in a week or two, if they haven't already.** The virus is deadly, but we have the tools to protect ourselves, and I worry the civil disobedience will become less civil as people are facing the loss of homes, eviction, and empty bank accounts when they need food.
What else are we missing? I don't want to sound all conspiratorial, but I do have a theory. This next video is long, but really puts together a lot of points that sound completely plausible. It's all good, worth your time, but the first 20 minutes are the most relevant to what I've written here and that concern me the most.
So that's where those early estimates came from! Does this virus deserve the response we've given it? Well, it is deadly and highly contagious, but as of the other day, only four out of 1152 infected sailors on the USS Teddy Roosevelt have been hospitalized and the rest are asymptomatic. Consider them a control group, that has proven that Covid-19 doesn't kill as indiscriminately as we're being told. Our seniors and those with underlying issues are at risk, and that is tragic, but I'm not sure they should be allowed to be used by our government to dictate what the other 97% (or more?) of the population can or can't do.
Anyway, I hope you're healthy, safe, and secure. We'll get through this, but how and when I really don't know. Why are we reacting as we do? I think it's because we don't know everything about this virus year and we're afraid. A better FDR quote is this one:
So, first of all, let me assert my firm belief that

the only thing we have to fear

is...

fear itself

— nameless, unreasoning, unjustified terror which paralyzes needed efforts to convert retreat into advance.
When our Government is afraid, and both the media and half our country is playing politics, we're forced to live in fear, and inside our homes. Here's to the life we once had.

*H/T to my friend Doug for this point.

**During the last recession, many states pulled from fed funds to pay unemployment, but are required to pay that back within 2 years. Many states haven't paid it off in time so employers get less fed tax credit. The ones who haven't paid? All of them are blue states. CA is still paying, 11 years later.